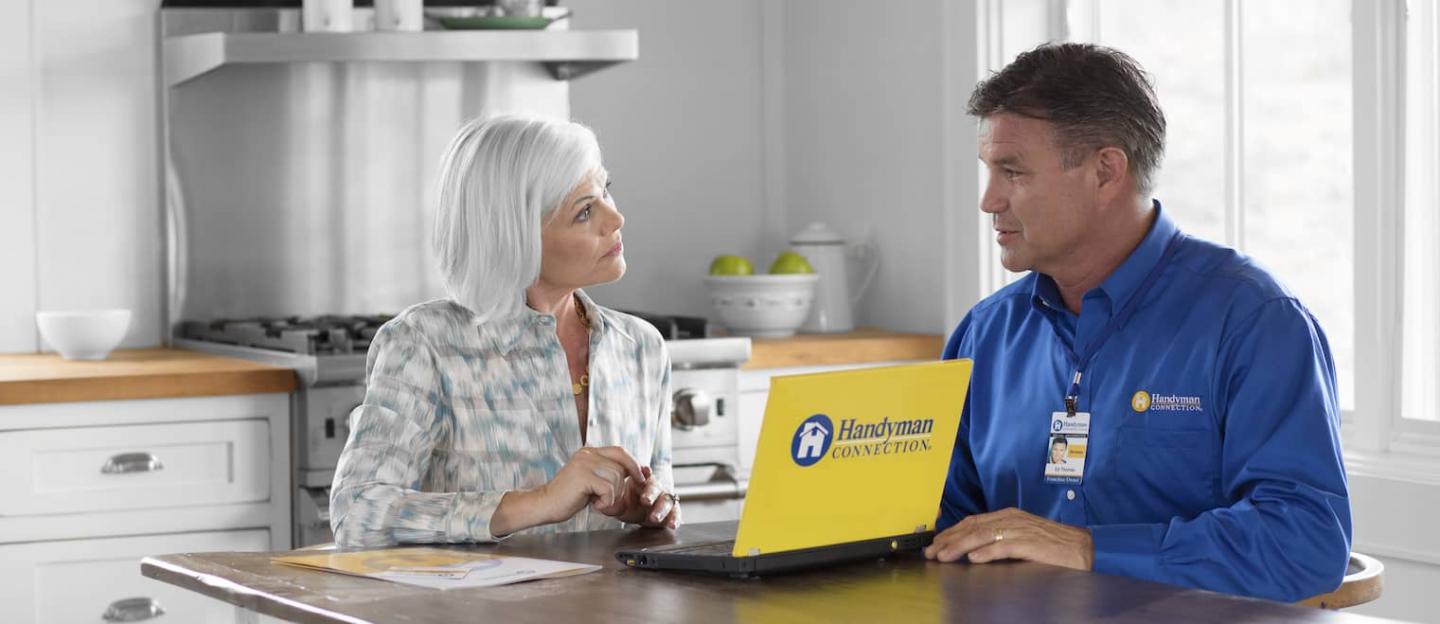 Chicago Tile Installation & Repair
Tile is a versatile material, serving as a durable floor covering or a stylish kitchen backsplash. But tiles can chip over time and the grout can become visibly worn making your home look older than it is. At Handyman Connection - Wheaton, we specialize in tile repair and installation services and guarantee your satisfaction on each tile job.
From tiled floors to custom tile showers, Handyman Connection - Wheaton is the Chicago source for all your tile and grout needs. Our work is performed by experienced tile installers who know how to get the job done right the first time, so call us at (Sorry, we are unavailable) to schedule service.
Tile Flooring
Tile is one of the most popular floor coverings available. With a range of styles, finishes, and materials, you can find the perfect floor to complement your existing decor. At Handyman Connection - Wheaton, we specialize in new tile floor installation or replacement and will help you design the floor of your dreams. 
If you have an existing tile floor, over time you may notice it doesn't quite look as great as when you first had it installed. Normal wear and tear can leave your tile floor chipped, dull, or dented while the grout may seem impossible to clean. Our tile floor experts will help restore your tile floor to its former glory with tile repair and grout cleaning services. 
Tile Backsplash
As one of the most easy-to-clean materials, a tile backsplash is an ideal solution for messier areas like you may find behind your stove. Because tile doesn't absorb odor as much as wallpaper or bare walls, you will never have to worry about hard to remove smells! From ceramic tile to subway tiles, Handyman Connection - Wheaton can design and install a tile backsplash that will add function and beauty to your kitchen or bath.
Custom Shower Tiles
Nothing quite brings sophistication to your bathroom decor quite like a custom tiled shower. With the vast array of designs available, Handyman Connection - Wheaton can create a beautifully tiled shower complete with a showpiece design to express your unique style. Best of all, tile is very easy to keep clean, making it an excellent choice for high moisture areas like a shower.